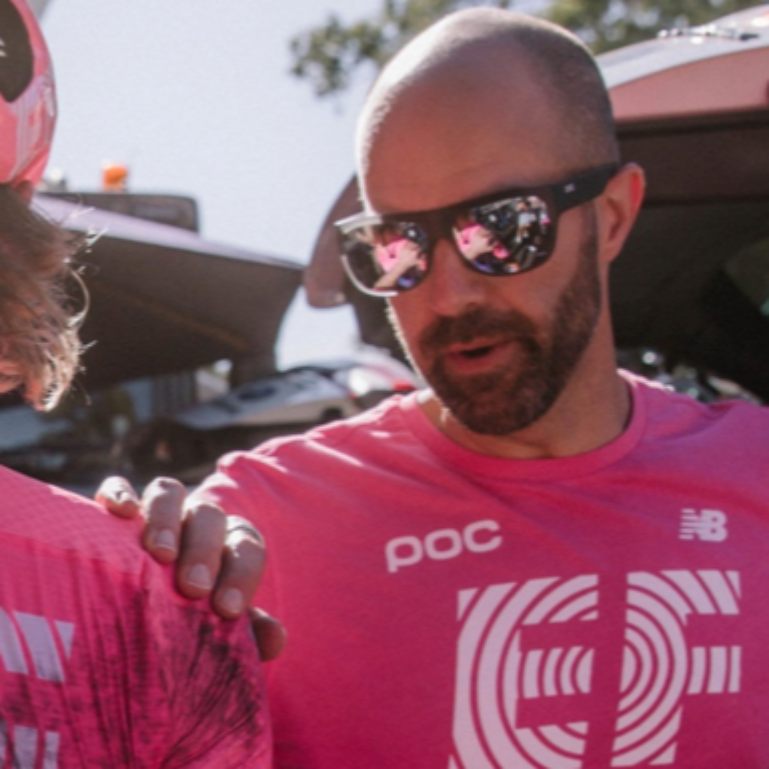 Let's welcome back Dr. Kevin Sprouse!
It's no coincidence that the bigger issue topic Dr. Sprouse and Ted discuss here is recovery, as Ted is two weeks into healing from a surgically repaired elbow.
What all goes into repairing a broken bone? Why is sleep disrupted, why is sleep a hot sweaty mess (literally), why do resting heart rates skyrocket, what the heck is HRV, and how are they all tied together during injury? This duo will discuss these topics as well as the bigger picture of recovery with the perspective of athletic performance, independent of injury.
Whether you as a person or athlete has suffered an injury or not, this is a fascinating dive into absorbable information that will help improve your day to day performance.
With a trained background in Emergency and Sports Medicine, Dr. Sprouse is the team physician of EF Education First-Nippo as well as leading Podium Sports Medicine in Knoxville, TN.
Ted is very excited to announce his partnership with Ride with GPS. This is the only mapping software Ted uses, moreover, it's the only software he's used for the past ten years or more. It's terrifically simple and user friendly, but offers plenty of opportunity for a deeper dive into analytics, compare surface types on particular routes, and combine multiple routes into one with very simple editing tools among plenty of other features.
If you want to save 25% off either monthly or yearly subscriptions, just visit the link http://ridewithgps.com/dc/iamtedking
If you'd like to give WHOOP a try, just visit join.whoop.com/ted to get a brand new WHOOP 4.0 for free, that's a $30 savings.